Concept
2009.11.12 Thursday 03:50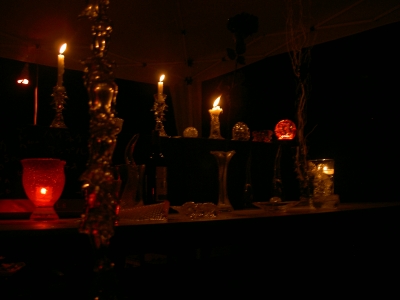 P.P★★★CRYSTAL  「ROCK × EROTIC」

キャンドルを灯した幻想的な空間で 、妖艶に、ときに妖淫に……

あなたの心に響く、心に届く作品をつくりたい

"Pale candle light, only is the one who shine,
Silent is the night, and the mystery is mine
Lusciously, or even more sensually,
May my art, resonate with your heart..."

それが私たちが作品に込める願いです

That is the image of our art.


ギミックの効いたサディスティックな外観を纏うと同時に、
テーブルウェアとして使う機能性も熟慮されています

The design might be edgy and sadistic,
but functionality as a tableware is carefully considered as well.


P.P★★★の作品があることで
より刺激な時間を過ごして頂ければ幸いです

We hope the presence of P.P★★★ brings you
a more stimulative time.








P.P★★★ AEG